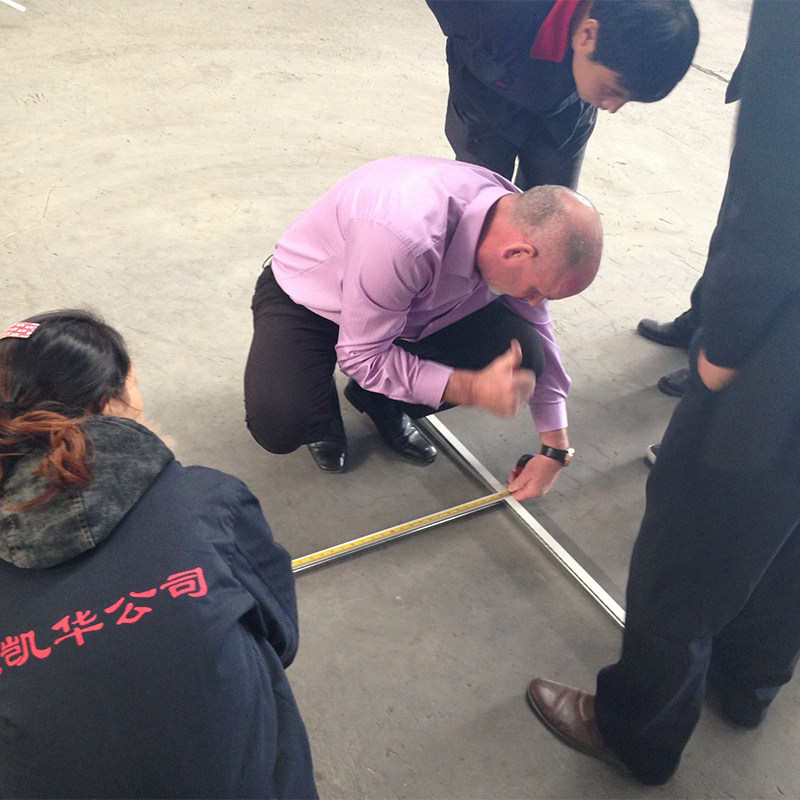 A Canadian customer came to us last month . He is our old friend,Rick. And this was the second time come to China, He has been in this industry for 35 years(even more than WBM), so he is an absolutely expert in ceiling grid.
This time not only a business trip,but also a visiting to Beijing- our capital. Our int'l manager Vincent carried him to visit the Great Wall, Xiushui Market, Tian An Men. He took a very happy day.
This photo shows Rick was checking our quality and quite satisfied.